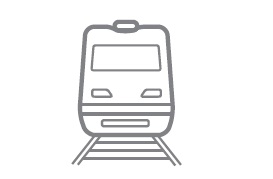 The most reliable way of transportation
Rail freight transportation is one of the most common and reliable modes of transportation – low freight transportation costs and high-quality delivery
We offer a quality service by freight cost optimization considering specifics, quantity and terms of your freight delivery. Our wide network of warehousing provides you with a thoughtful and accurate transloading of freight trains with a help of a special mechanical equipment designed for transloading and fastening operations.
Railway cargo transportation across Eurasia
We provide reliable and effective rail transportation in Europe, the Russian Federation, Belarus, Ukraine and Central Asia as well as rail freight transportation from and to China. We offer optimization of transportation costs depending on specifics, quantity and terms of the freight delivery.
All types of wagons and railway platforms
Rail wagon types in the required quantity according to your needs. Depending on freight characteristics, transportation is carried using different types of wagons or platforms. Oversize freight or non-standard freight, out of gauge and Dangerous Freight (ADR) are transported in dedicated rail wagons by observing special safety measures
Full scope of services
We offer a full scope of door-to-door services. Our service includes drawing up schemes for lashing and relevant freight layout as well as preparation of customs documentation. We work individually with each of our customers by informing of all processes related to freight transportation